Policy Health enables you to monitor the policies deployed on Nirmata. As an admin or the operator, it is beneficial for you to know the health for policy lifecycle management. Policy Health displays the overall health of policies at the cluster level.
Policy Health provides you the following details:
Policy Drift Detection
Policy Health
Policy Engine Health
To view the Policy Health:
Go to Menu>Clusters. The Clusters details page opens.
Select the cluster for which you want to view the Policy Health. The cluster details page with the Health Summary is displayed.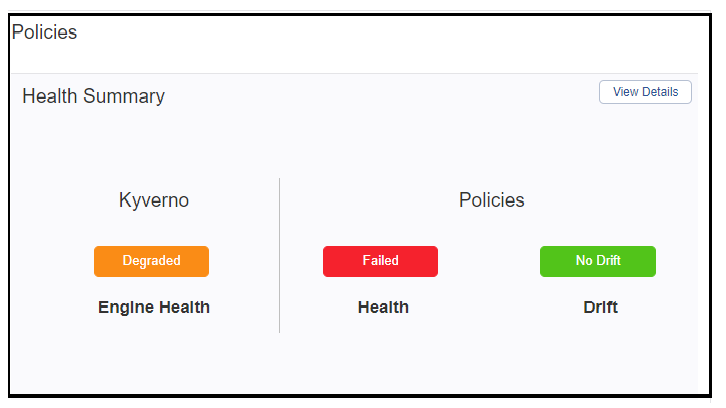 In the Policies>Health Summary block, click on the health button to view the details. The following screenshot shows the Engine Health, Policies Health, and Policies Drift Status.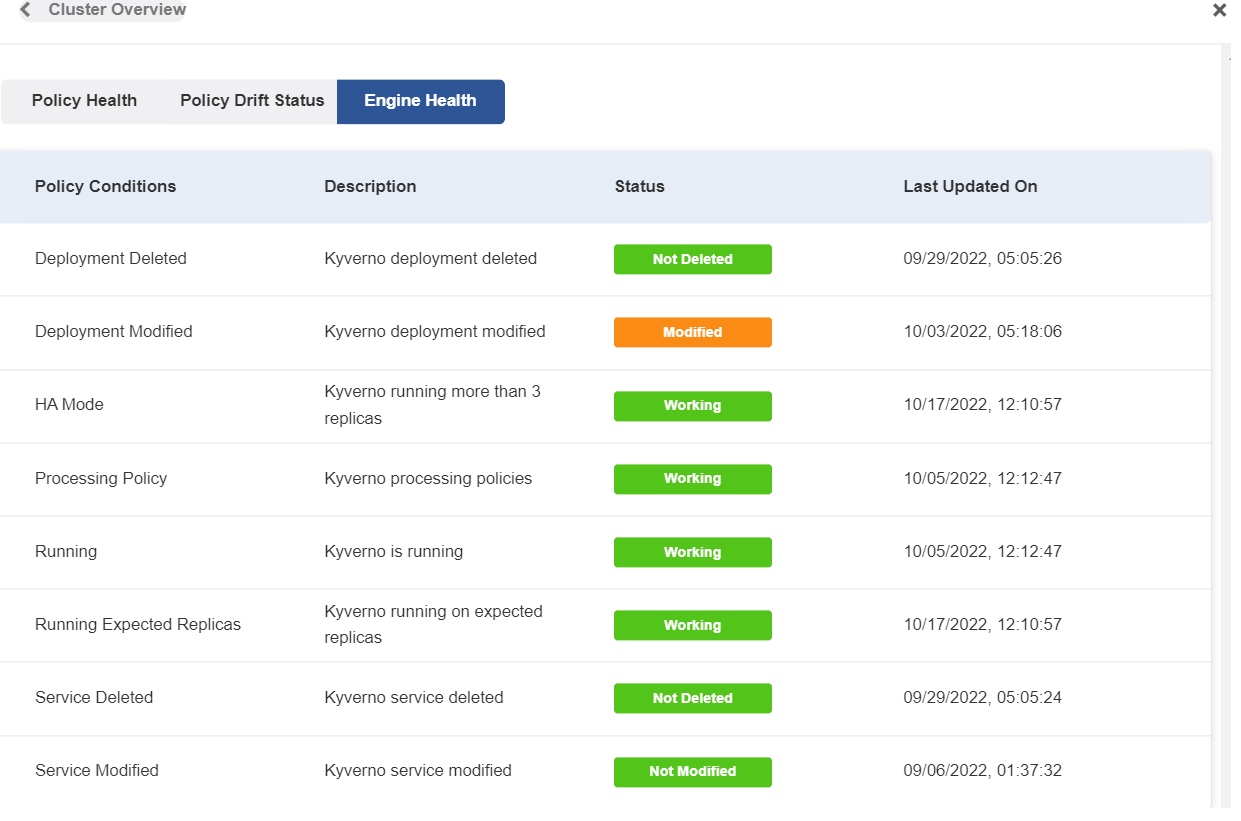 NOTE: In the scenario where Kyverno deployment is modified and Kyverno is still running, the engine status is shown as degraded.